It's no secret that the Sunshine Coast is home to some of the best cafes, restaurants and bars around. But with so many options available, it can be a difficult task to dodge the tourist traps and experience local favourites. That's why we've done the work for you and rounded up the most locally-loved cafes, brunch spots and coffee houses across this famous stretch of coast.
Whether you're looking for the best morning cup before a visit to our best beaches, or going for glamping on best glamping spots on the Sunshine Coast or you're keen for a long lazy brunch, read on for the best Sunshine Coast coffee itinerary.
How we Picked the Best Cafes on the Sunshine Coast
People can be more than a little picky about their breakfast. In fact, the same can be said about brunch. And about coffee in general. And with so many pleasures to be covered, it's next to impossible to find one place that stands above the crowd on all metrics.
For this reason, we've pored through local knowledge and travellers' reviews to find out which cafes do the very best breakfast, brunch and coffee, to help you plan every one of your days and nights in the Sunny Coast.
Whether you're looking for the best morning cup, or you're keen for a long lazy brunch, read on for the best Sunshine Coast coffee itinerary.
Best Cafes for Breakfast
1b/68 Sixth Ave, Maroochydore QLD 4558
Google Rating: 4.8, 305 reviews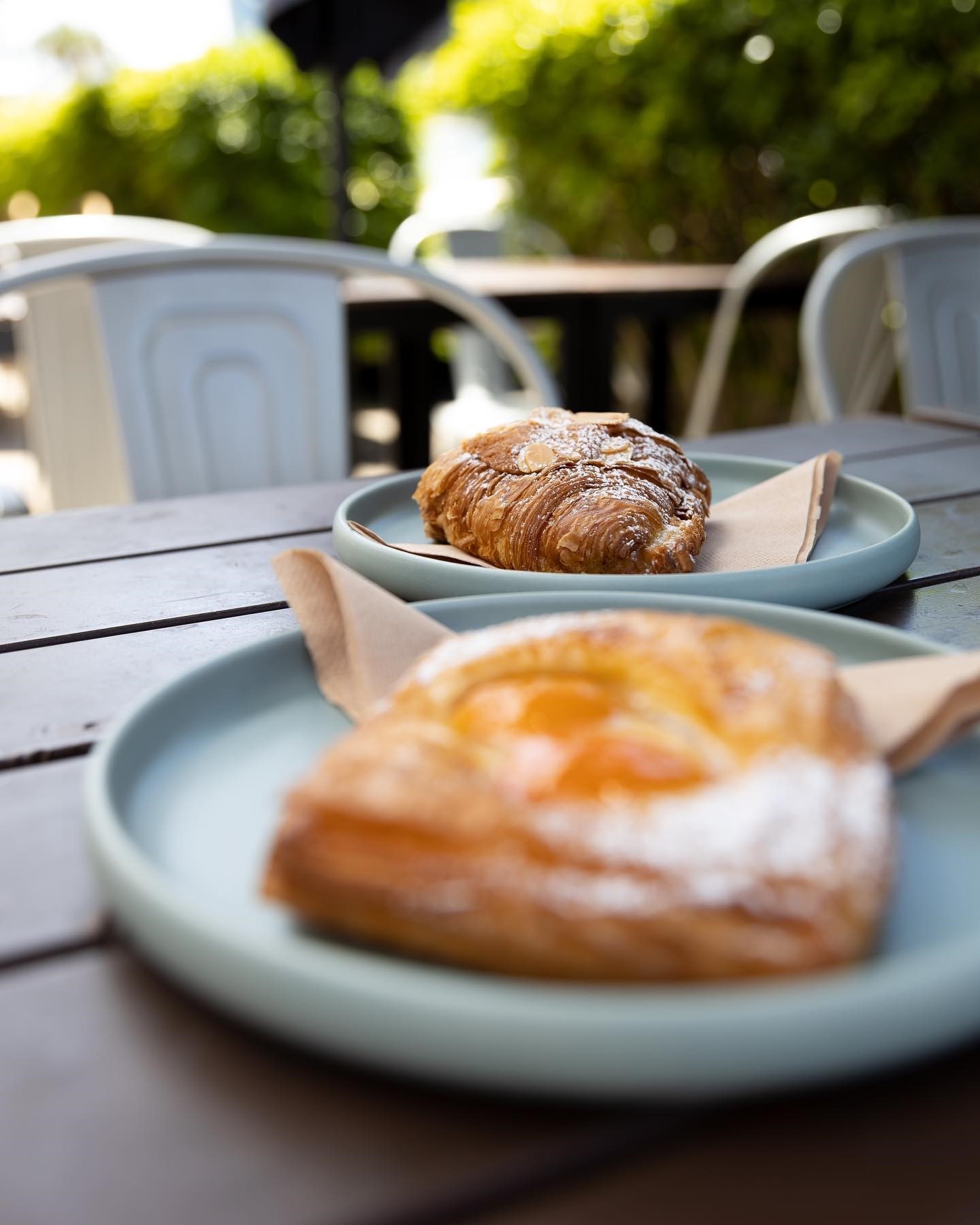 Whether you're looking to start a busy day on the right note, or you're just on the hunt for the locals' favourite brekkie fare, The Milk Bar Coffee Co. is a strong contender for the best breakfast spot on the Sunny Coast.
The uncomplicated menu might appear to make for easy pickings but in reality, deciding between such indulgent numbers like the black truffle toastie, or the tangy smashed avo with whipped feta is no easy feat. If you're in the mood for a sweet brekkie, the famous cookies and pastries are a must-try. Grab one (or two) to go with coffee and enjoy a beautiful morning walk on Maroochydore Beach just a block away.
777 Eumundi Noosa Rd, Doonan QLD 4562
Google Rating: 4.5, 396 reviews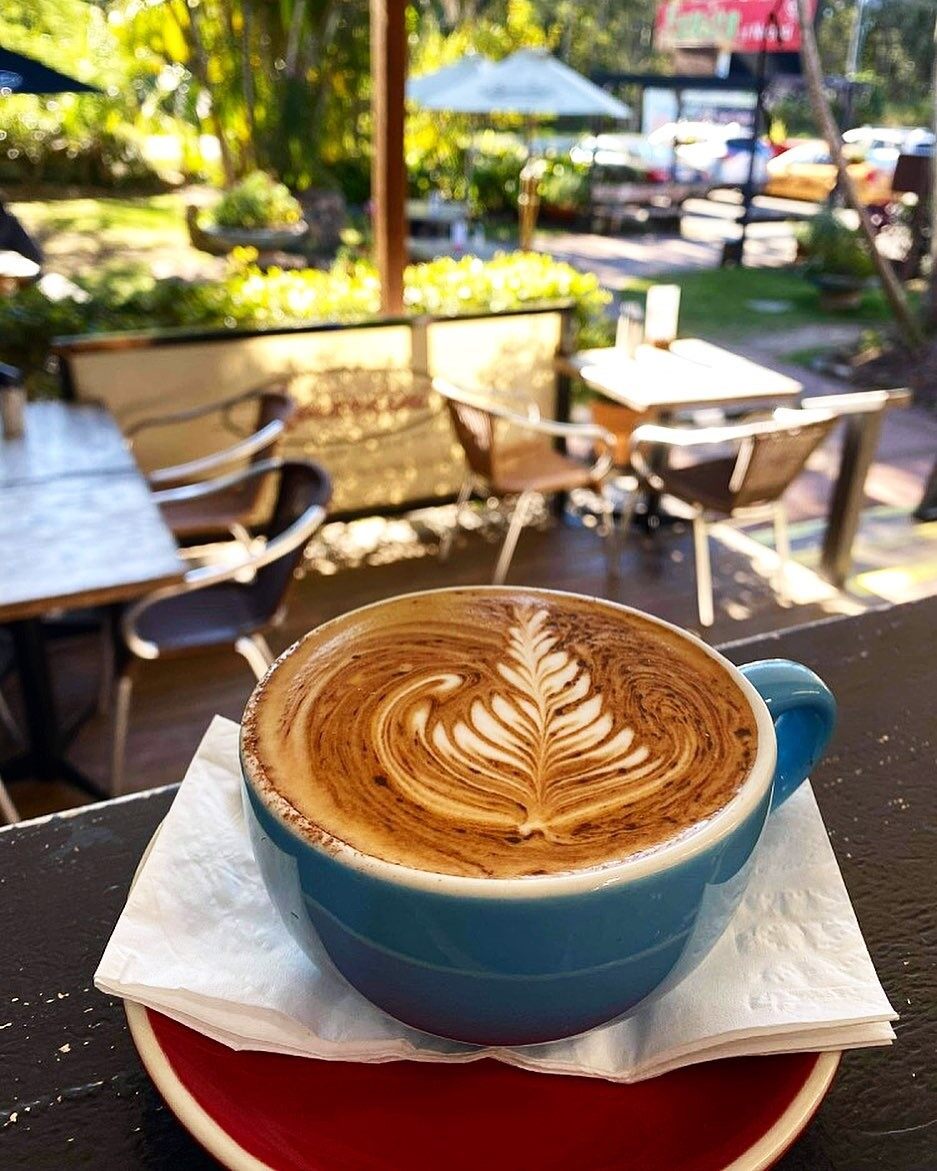 As all the locals know, the Sunshine Coast is more than just breathtaking beaches and coastal communities. There's also plenty of gorgeous hinterland to explore – exactly where you'll find this local beauty.
Cafe Doonan, set in the pristine countryside between Noosa and Eumundi, is where you'll want to be when the sun rises. With a strong selection of breakfast classics like the Doonan special eggs benedict and the indulgent bacon, egg and halloumi burger, all served alongside excellent coffee, there's no wonder this lush countryside spot is a local fave.
140-142 Eumundi Noosa Rd, Noosaville QLD 4566
Google Rating: 4.7, 372 reviews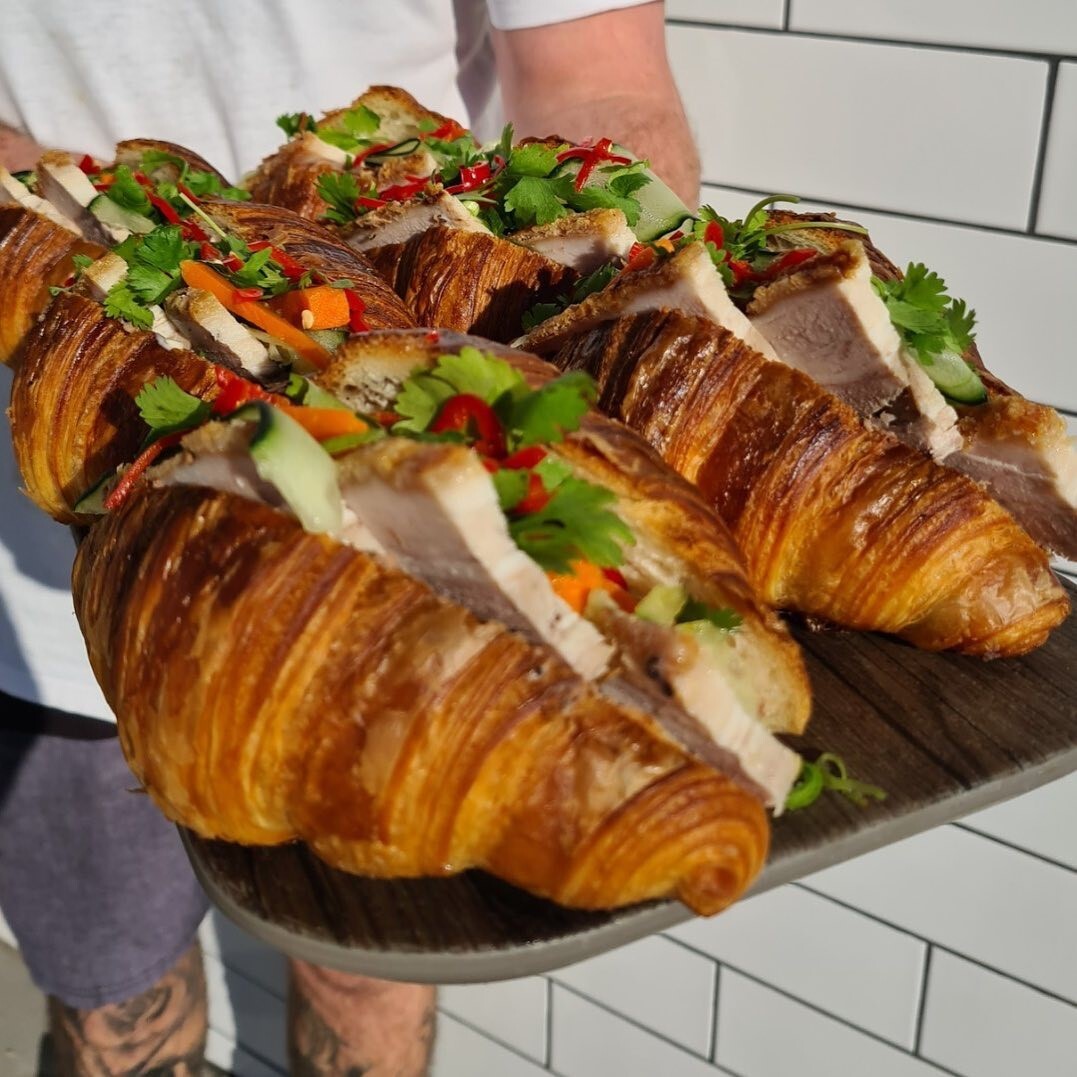 When you're looking for a hearty brekkie on the go, a local-favourite bakery seldom disappoints. And once you stop in at this hidden spot, you'll quickly find that Rick's is a cut above the crowd.
This no-fuss bakehouse offers a huge selection of sweet pastries, including deliciously brûléed Portuguese tarts, fruit-filled Danishes, and melt-in-your-mouth croissants. If savoury breakfast is more your thing, you'll want to try one of the mouth-watering Reuben sandwiches, or banh mi style croissants for a flavourful start to your day. Don't forget to order a coffee, as the brews at this spot are no joke.
Best Cafes for Brunch
19 Careela St, Mooloolaba QLD 4557
Google Rating: 4.7, 1163 reviews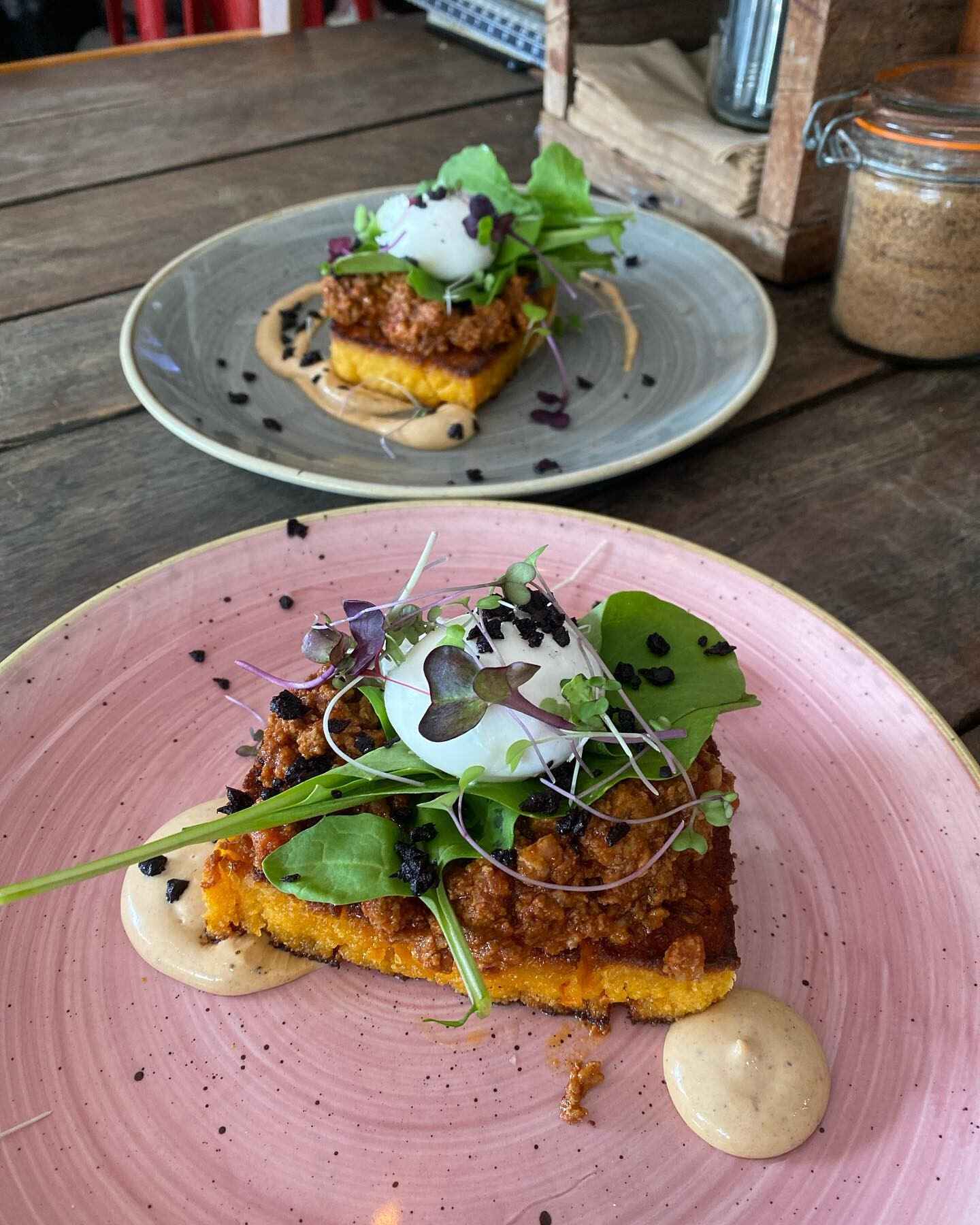 If gourmet eats are on your menu, this charming neighbourhood cafe is for you. Formerly a car carriage, The Velo Project leans into its humble origins, with a collection of sturdy, mismatched furniture and repair shop-themed decorations inside.
Any day of the week, you can spot contented Mooloolaba locals and in-the-know tourists enjoying one of the famous crêpes on the lunch menu, from the savoury, succulent oven-baked beetroot salmon, to the indulgent and rich strawberry cheesecake. Whether you come for a simply delicious eggs benedict breakfast, or a seasonal dish from the rotating specials menu (like the cornbread and beef bolognaise above), this cosy spot has something to satisfy. The coffee doesn't miss a beat either, with a selection of Single-O grinds, lovingly handled for a uniquely flavourful cuppa any way you take it.
2/4 Kingfisher Dr, Peregian Beach QLD 4573
Google Rating: 4.5, 408 reviews
In the mood for some rich spices and heady aromas on your next brunch outing? Hand of Fatima is Peregian's best pick for a flavour-driven, Mediterranean brunch experience. Fronting onto the picturesque sands of Peregian Beach, this colourful cafe serves a plethora of delicious seasonal dishes inspired by the culinary traditions of the Middle East.
The Moroccan spiced lamb with poached eggs stands out as a crowd favourite brunch on this simple and strong menu offering, while the baked goods and muffins are lauded by locals as some of the best in town.
106 Nothling St, Moffat Beach QLD 4551
Google Rating: 4.6, 603 reviews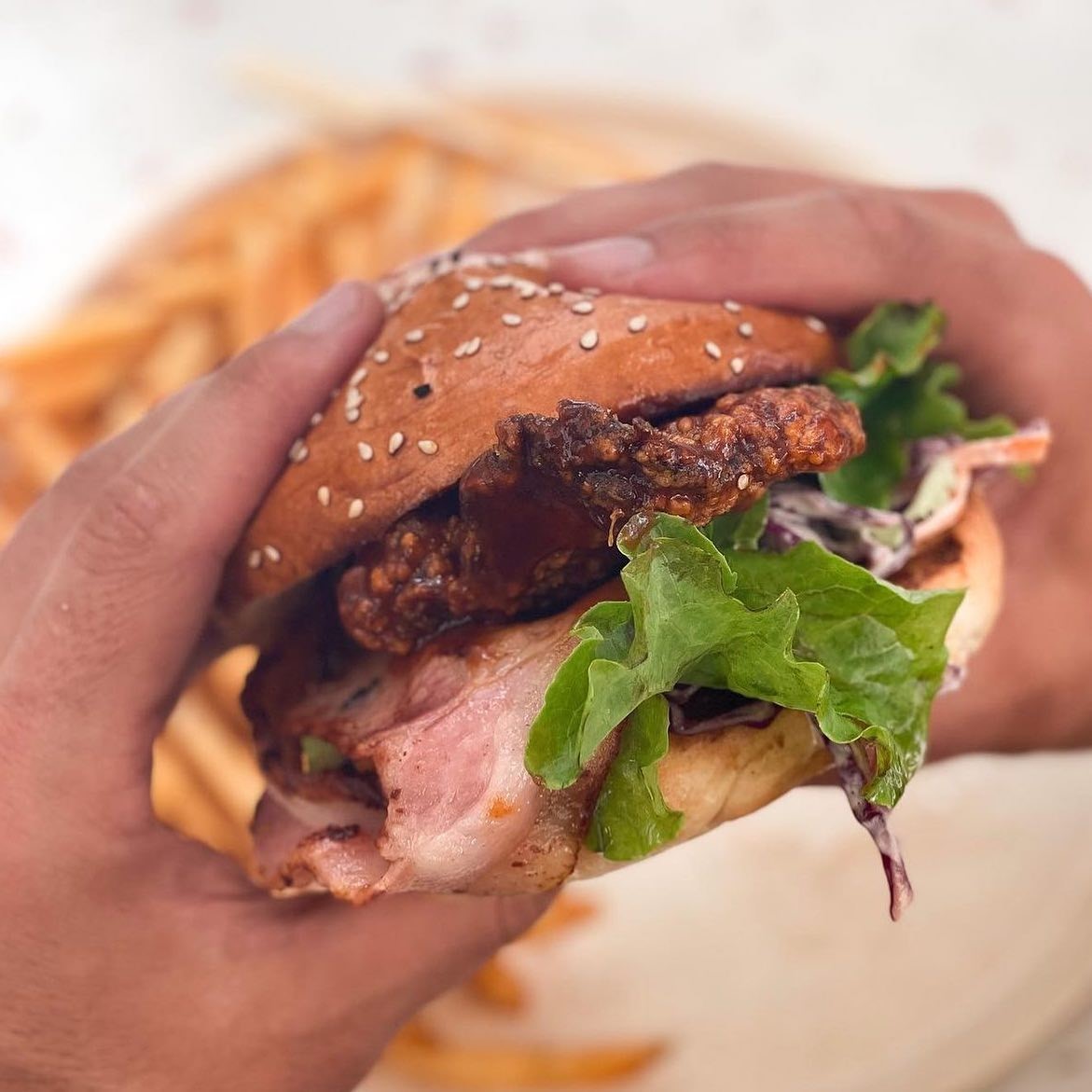 To find the best local gems, you often need to venture out of the tourist traps and instead do as the locals do. One Block Back is a true hidden gem in the Caloundra neighbourhoods, the likes of which you won't find on the beachfront. An unassuming tin shed from the outside, this spacious yet cosy cafe brings a rustic charm and lively atmosphere to any brunch outing.
The ripping all-day menu features a range of brunch favourites, including eggs benedict, and a hearty breakfast wrap. But for something seriously tantalising, you'll want to try the succulent braised pork bao buns, or the deliciously intense Cuban toastie. Pair it all up with a refreshing specialty brunch mimosa and you'll have your day sorted.
Best Cafes for Coffee
968 David Low Way, Marcoola QLD 4564
Google Rating: 4.5, 668 reviews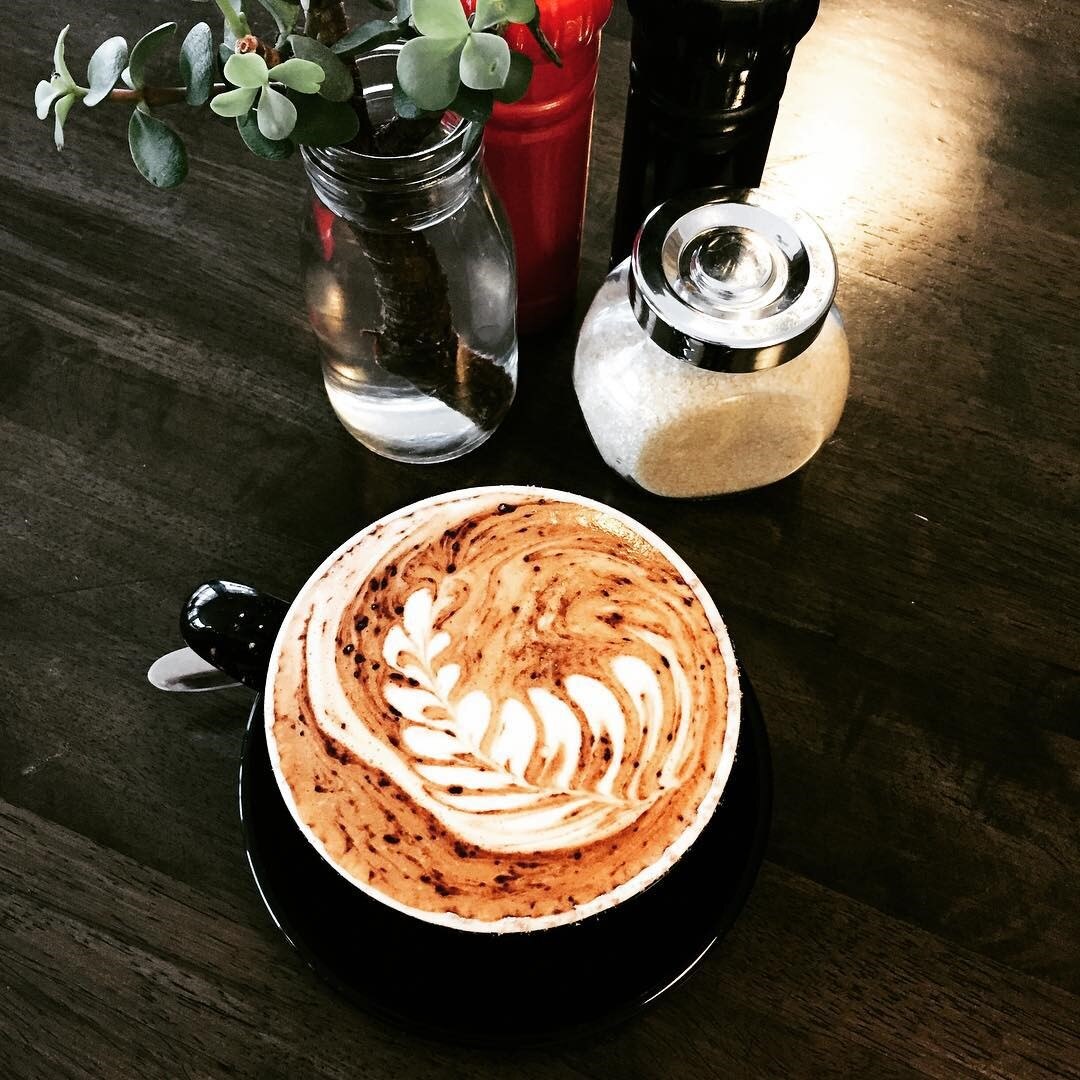 Quality coffee isn't always easy to get right. But this Sunshine Coast favourite has been hitting all the right notes for years. With some of the best espresso in the region, Cuba St. Coffee Roasters makes the morning pick-me-up of choice for countless locals and visitors alike.
With a specialty hot air roasting facility on site, you can even see for yourself how the incredible Single-O picks and artfully-made blends on offer become the magic in your cup. You can even take a piece of this unrivalled coffee operation with you by picking out a pack of your favourite beans to brew at home. If you're feeling peckish, grab a sweet pastry to enjoy with your coffee on the go.
21 Birtwill St, Coolum Beach QLD 4573
Google Rating: 4.6, 412 reviews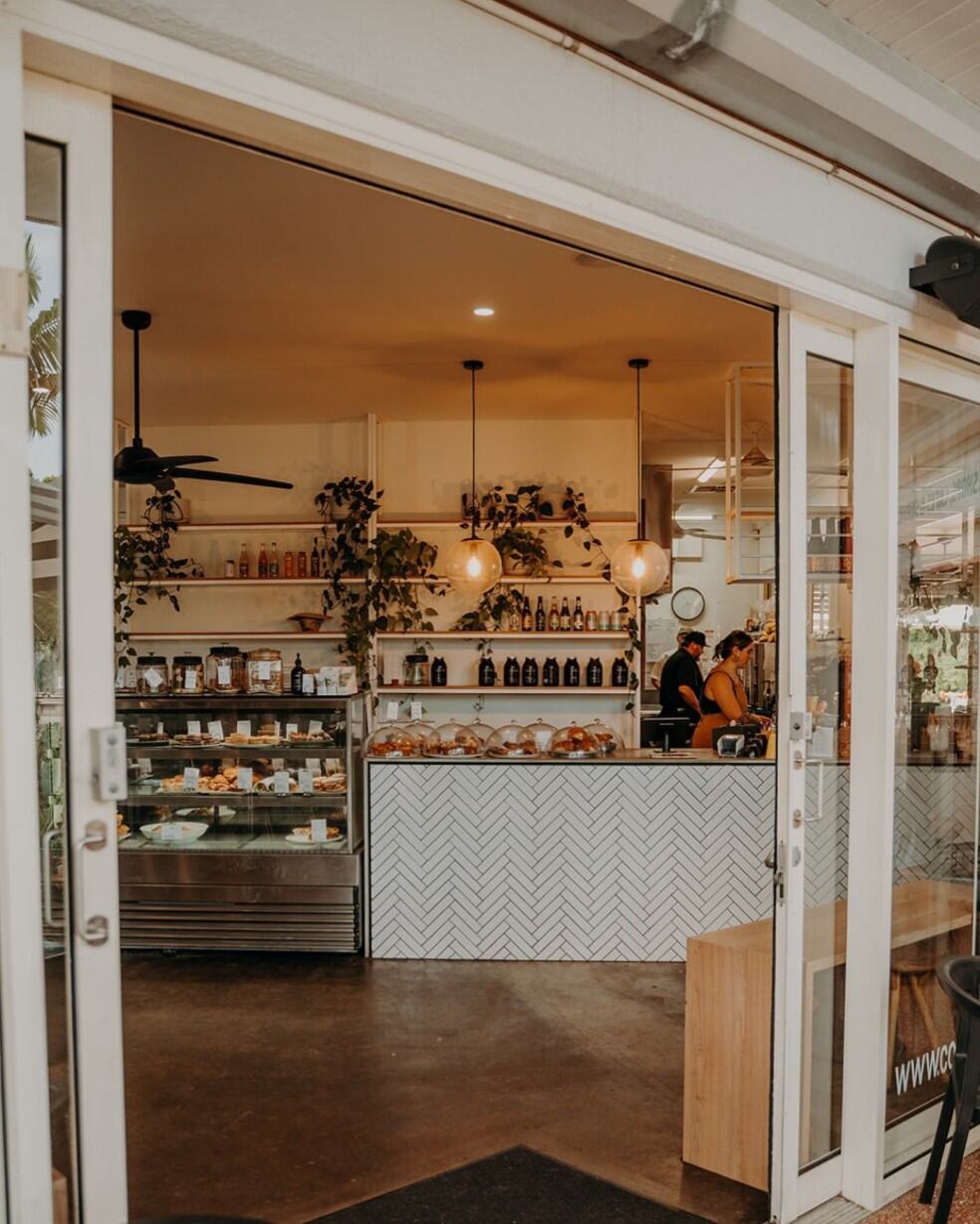 Good coffee isn't just to be enjoyed by day. If you're keen to hit the seaside town of Coolum by evening, be sure to stop in at this local hotspot. Live music, even livelier cocktails and best of all, delicious espresso can be found at The Caf of an evening just about every swinging summer's weekend.
The Caf takes the mighty bean seriously, serving up a variety of speciality blends for smooth espresso coffee, and flavourful cold drip coffee. For true coffee fanatics, keep an eye out for tasting sessions and industry events, all perfect for expanding your coffee knowledge and palate among the experts of the craft.
6 Seaview Terrace, Moffat Beach QLD 4551
Google Rating: 4.5, 714 reviews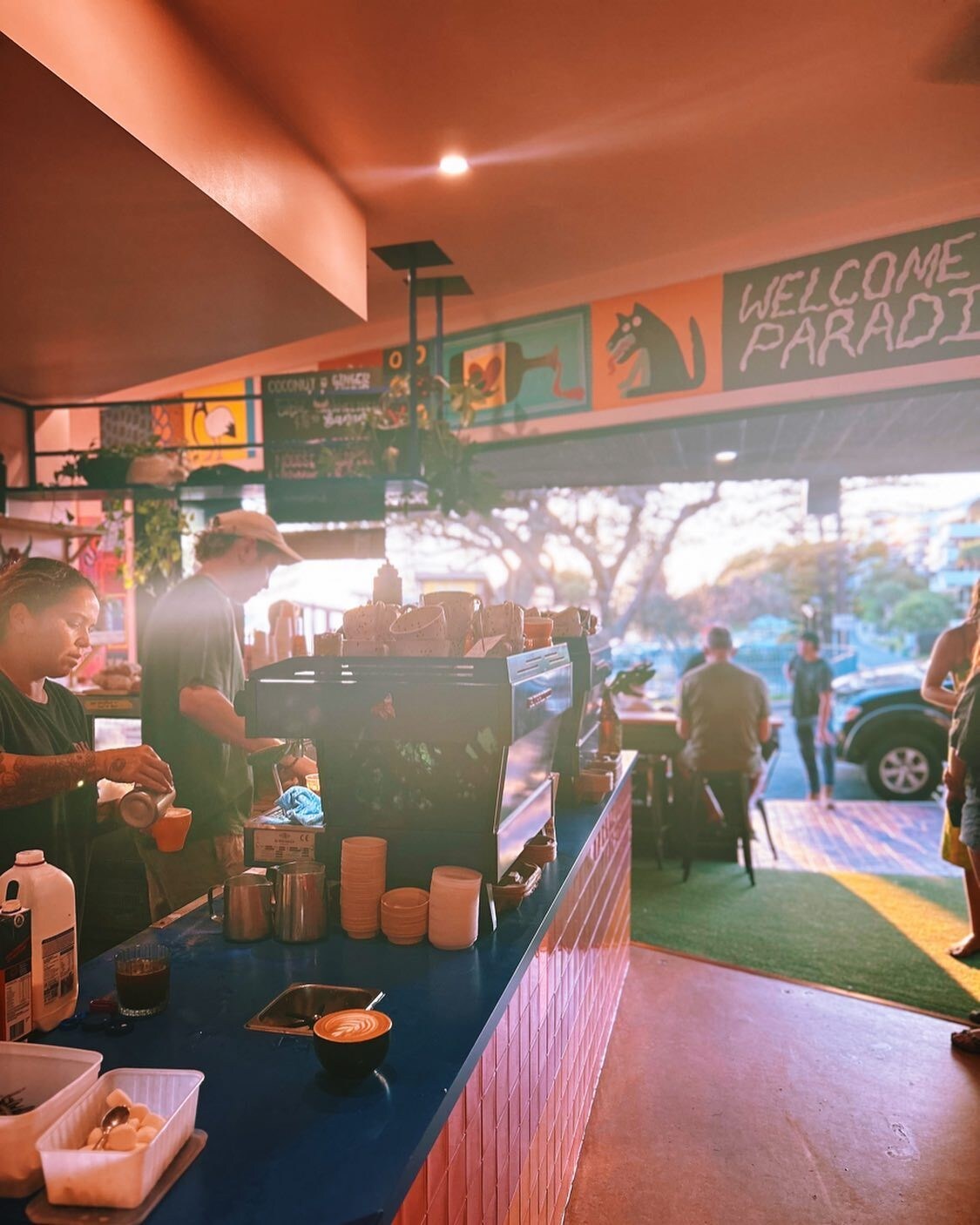 Whether you're starting your morning with an espresso, or finishing up a night out with an espresso martini, The Pocket Espresso Bar deserves your attention. Just metres away from the crystal blue waters of Moffat Beach, it's a colourful coffee shop serving up expertly made lattes by day, and a pumping, beachside cocktail bar by night, slinging refreshing drinks to the beat of live tunes.
Whether you're looking to get your morning coffee to go, or you're keen to soak up the amazing atmosphere at this jamming spot, make sure The Pocket Espresso Bar is on your hits list for your next trip to the Sunny Coast.
24-26 Duke St, Sunshine Beach QLD 4567
Google Rating: 4.6, 333 reviews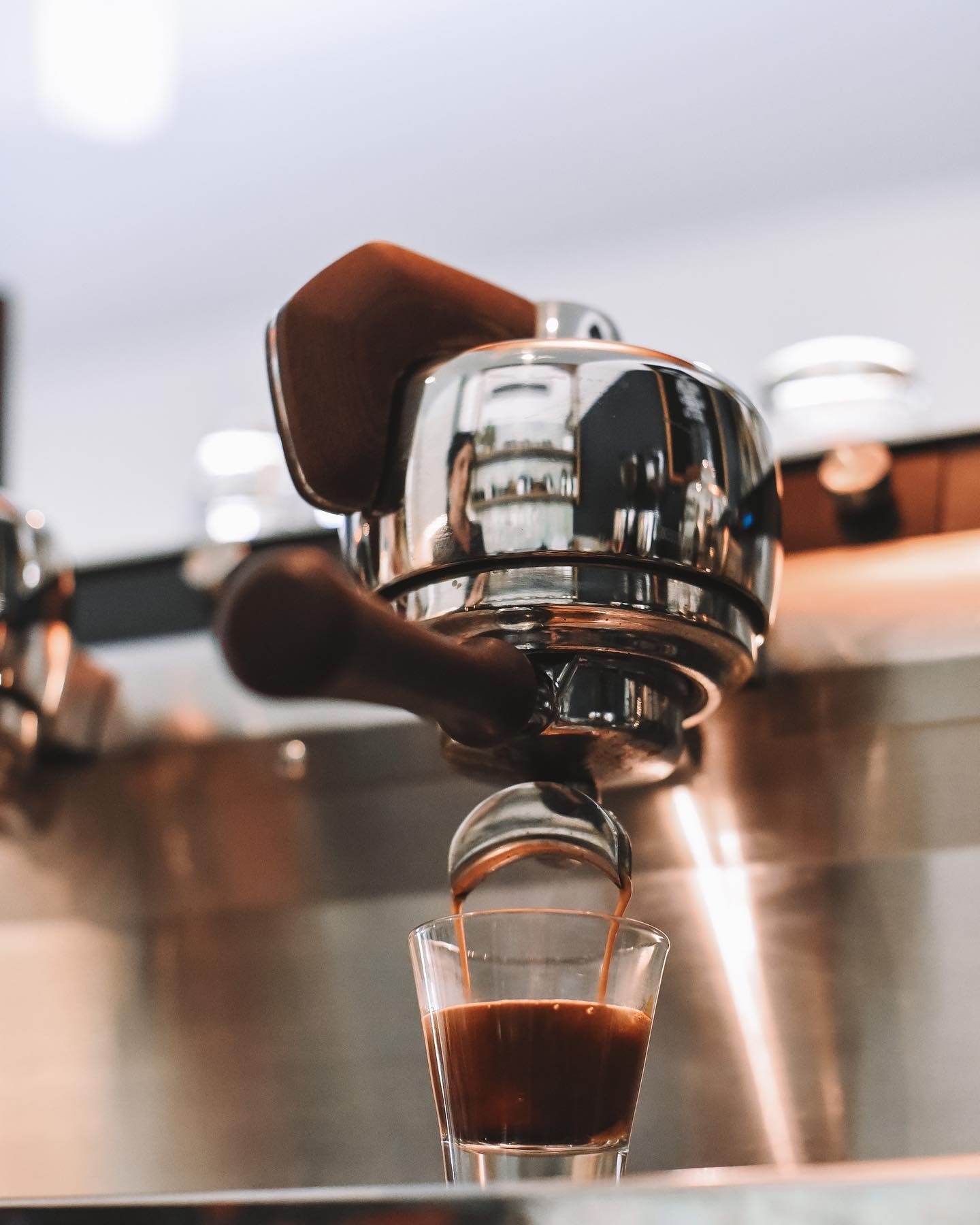 Nothing beats a hot beachside brew while you enjoy a shimmering sunrise over the sea. The dedicated crew at Sunshine Social take the job of ushering in the day seriously, serving the local Noosa community with some of the best morning cups on the coast.
This top-notch neighbourhood coffee house sources green beans from the most celebrated growing locations across the globe, before roasting them on-site to perfection. The team then develops their own in-house blends to express the unique seasonality of the beans and to produce flavourful, consistently delicious coffee, year-round. If you're a fan of the tantalising smell of roasting coffee, this is the place for you.